Your Safety is Our TOP Priority!
At Francis Oil and Propane, safety is a top priority! Please do not attempt to modify or convert any gas-burning appliance on your own. You should always consult with a Francis Oil and Propane Service Team Member when you have a question.
How to read your propane gauge:
Reading your propane tank fuel gauge is not complicated, but can be confusing. First, you must locate the gauge by looking under the dome of your propane tank. There you will find black numbers surrounding the circumference of the gauge and a pointer needle indicating a percentage.
Based on the physical properties of propane, tanks are considered full when the gauge reads 80%. This allows for any expansion of propane vapor. If your gauge ever falls below 20% you should contact Francis Oil and Propane at (434) 376-2418 for a refill. It is safest to refill your tank before the gauge falls below 20%. If your tank is on 0%, you will need a pressure test before your tank can be filled.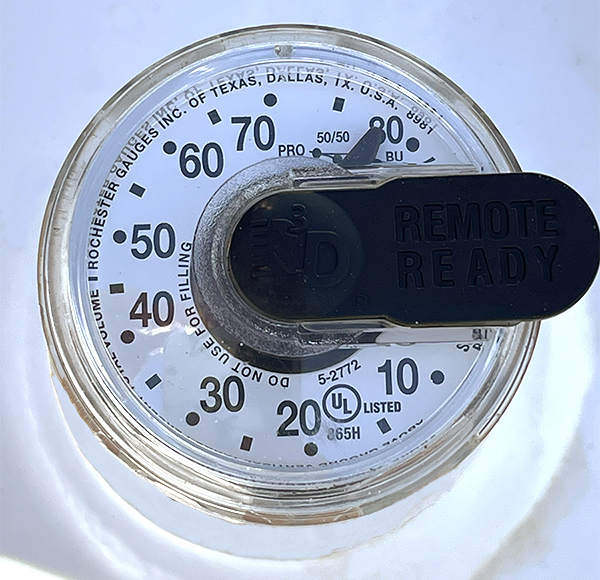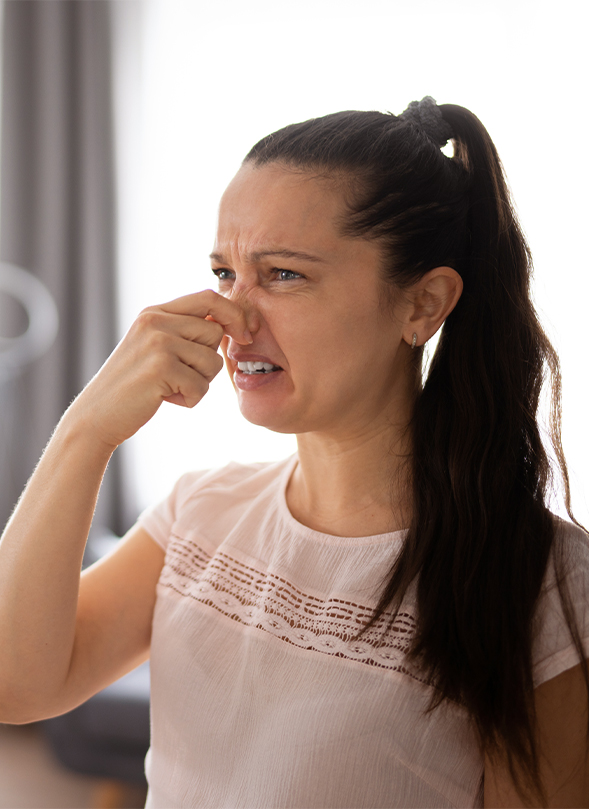 Do you suspect you have a propane leak?
While propane itself is colorless and odorless, an odor is added to propane for safety reasons. If you smell something similar to a skunk, rotten eggs or boiled cabbage, don't hesitate to take the following propane safety precautions.
One of the best ways to stay safe is with an annual system inspection from one of our qualified Service Team Members. We will check your system for leaks and ensure it meets all applicable operating standards.
Additionally, we will inspect your tank, piping, regulators, gauges, connectors, valves, vents, thermostats, pilots, burners, and appliance controls to ensure they are in good working condition.
If you suspect a leak:
Do not operate any lights or your telephone nearby
Do not strike any matches or operate flashlights
Turn off all valves on or surrounding your propane tank
Contact our professionals right away
Resources from the Propane Education & Research Council that will help keep you, your family and employees safe:
Here are some additional propane safety tips:
Do not run out of gas, yes that can be a safety hazard!
Always have a properly working carbon monoxide detector in your home.
Keep flammable materials away from any gas burning logs or appliances.
Handle propane tanks and cylinders carefully.

Don't use or store propane tanks or cylinders indoors in living spaces or in basements.
Properly secures tanks or cylinders when transporting and do not leave in vehicles for extended periods of time.
Ensure that tanks and cylinders are properly secured when in use.
Do not use grills inside.
Do not use portable grills for heat sources.
Have a Francis Oil and Propane Service Team Member connect your propane tank to your appliance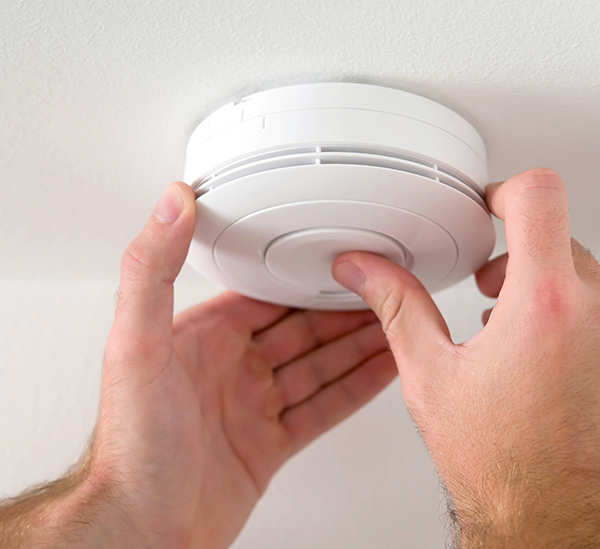 When in doubt call a Francis Oil and Propane professional. We will gladly inspect, clean, provide maintenance to and light your pilot light.